A Well-Defined Roof :
Useful terms you should know :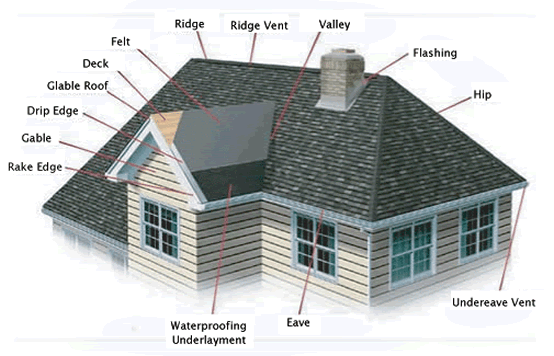 By using the complete Owens Corning roofing system, you ensure that all areas of your roof are safeguarded against time and the elements. Featured below is a list of terms describing each part of the system and what areas of your roof they protect.
Description:
(Point to one of the lables in the picture. An explanation will appear in space)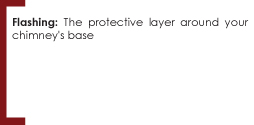 Total Protection Roofing System§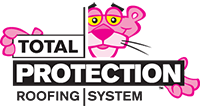 Total Protection is more than shingle deep
It takes more than shingles to protect your home. It takes an integrated system of components and layers designed to help perform in three critical areas

Seal

Helps create a water-proof barrier

Defend

Helps protect against nature's elements

Breathe

For balanced attic ventilation
Total Protection Roofing System®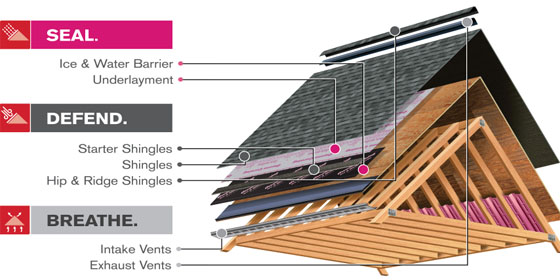 TOTAL PROTECTION.TOTAL CONFIDENCE™
Three steps to protect your biggest investment

Help create a water-proof barrier
Block water resulting from ice damming, wind-driven rains and normal water flow.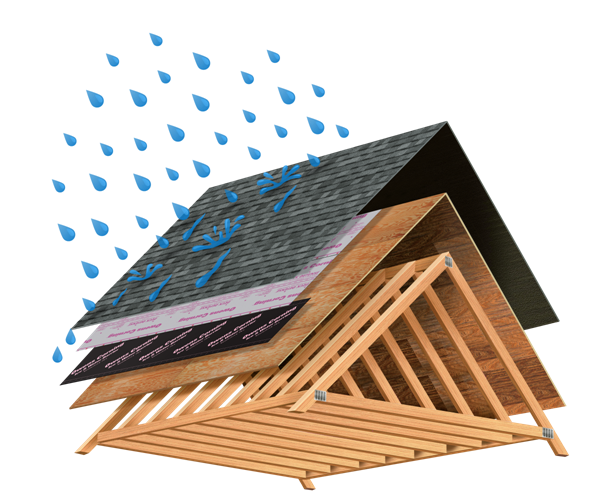 A properly sealed roof helps prevent rot and mold



Helps Protect Against Nature's Elements
Add a tough, yet beautiful layer of defense with strong adhesion that resists blow offs and helps shed water away from the roof deck.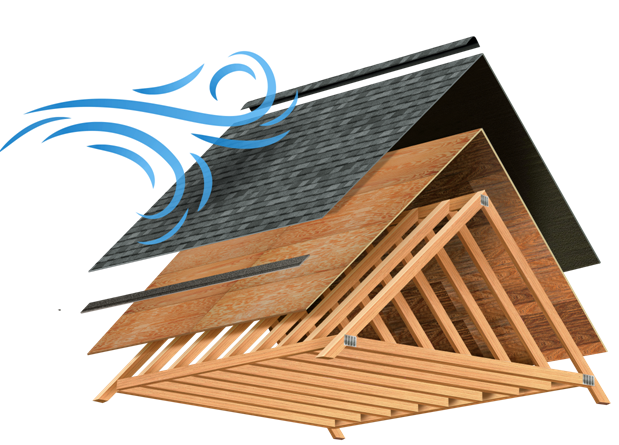 Helps protect the most vulnerable areas such as eaves and peaks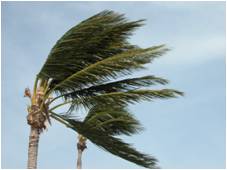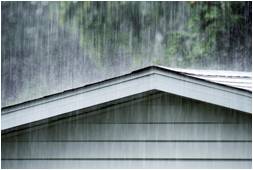 CREATE A TOUGH LAYER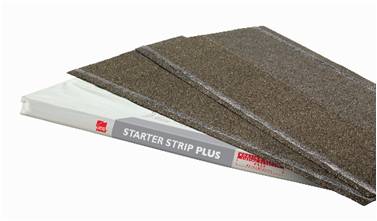 Starter Shingles
Creates a secure seal of protection on the first row of shingles, along the eaves, defending against blow offs.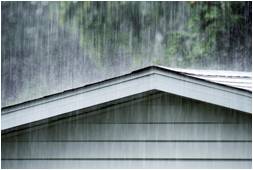 Owens Corning Shingles®
Full line of shingles, designed with an outstanding level of durability and aesthetics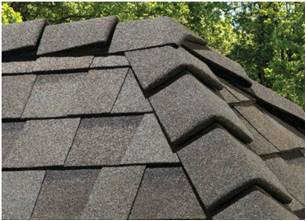 Hip & Ridge Shingles
Specially designed, tested and warranted to protect roof peaks against the weather. Designed to bend over the roof's contours for high wind performance and an attractive, finished look.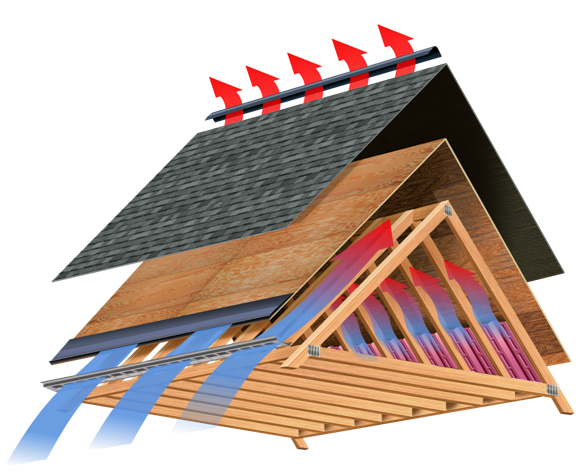 For Balance Attic Ventilation
Reduce heat and moisture buildup that can lead to ice damming, roof deterioration and mold infestation.
Helps air flow through the attic to manage temperature and moisture.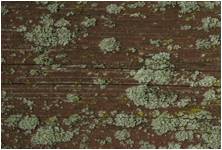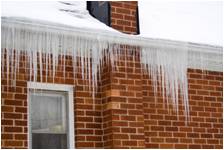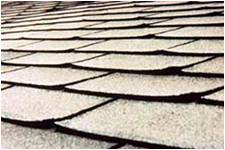 OPTIMIZE AIRFLOW IN YOUR ATTIC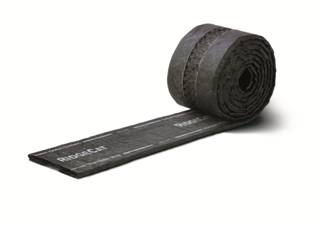 VentSure® RidgeCat® Rolled Ridge Vent
The VentSure® RidgeCat® has a low profile design and straight edge that provides a sleek , finished appearance that is virtually invisible from the street. The breathable UV filter protects against dust and insect infilitration to enable a long-lasting performance.